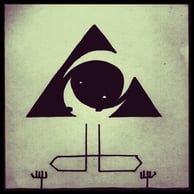 :: musical informatiker and dancefloor dictator since 1993 ::
:: popcultural sophisticator since puberty ::
:: 1 1/2 of hamburgs MFOC team since forever ::
:: Golden Pudel Club resident for nearly 30 years ::
:: pandemic stream selector since thee outbreak ::
:: nightclubbing since thee 80s ::
:: doing music in text for de-bug, groove magazin, localizer 1.0, fachblatt für synapsenmassage, whatpeopleplay.com ::
:: playing games with words for gee, rolling stone, musikexpress ::
:: walking on stages with Andreas Dorau for some time ::
::::MFOC.RADIO::::
sdfkt.@twitch.tv
mfoc.radio //every 3rd Friday per month //0-2am@byte.fm
::::SUPPORT.SDFKT::::
live during a pandemic is not easy, especially if you work in the entertainment/clubbing business.
So if you would like to support your favourite DJ you can use the links below.
Thanks a lot in advance, sdfkt.
sdfkt.patreon.page (every week a new mix)
1time donation via paypal
::::::::DJ.MIXeS::::::::::
Lots of mixes old and new: hearthis@sdfkt
:::sdfkt.ReALLIFe:::
:::::sdfkt.TRACKS:::::
::::sdfkt.ReLeASeS:::